We all go through table tennis ups and downs but what are the lessons?
Ups:
Table Tennis has a special hypnotic effect and the game often is played in a trance-like mode. This is when you feel like you're flying or hovering above the ground when moving, you see the ball like a football and time slows down. This feeling is experienced by most table tennis players and that high feeling is like a drug which leads to addictive thrive for more play.


Downs:
Table Tennis can also be one of the most frustrating things on the planet. Forced and unforced errors consistently occur in every play. What seems easy can feel impossible and development is only done through vigorous training.
A sport that gives in many ways but also likes to take in abundance.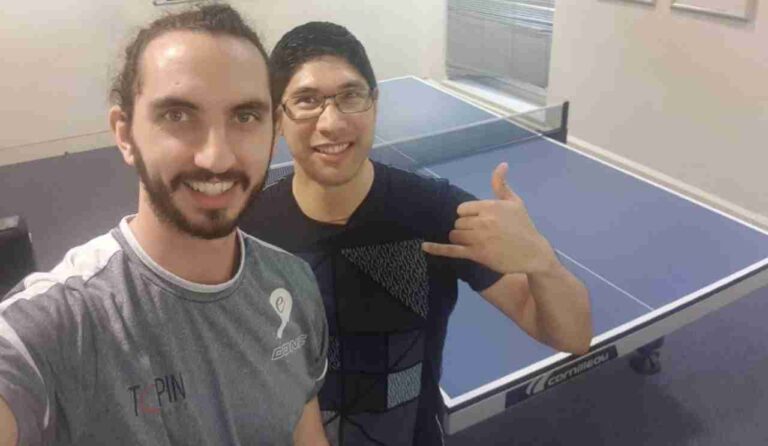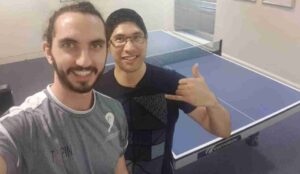 How to increase the good times:

First and foremost we must remember good times are subjective. We manipulate reality via our thoughts. Someone may play a forehand and to one person it's incredible but to someone else, it may seem average.
We must define our reality in a positive and productive way. This allows you to enjoy more positive feelings and outcomes, furthermore, it can enable a faster development process.
The game can be lost or won, this is subject to our personal game play which dictates the outcome. Meaning, some play to win and others play not to lose and some do both depending on the situation. If we play not to lose often you will beat yourself up, if and when you do lose. If you play to win, often you will look at losing via the question of why? And how the outcome was not what you wanted it to be.
You see our mindset is the key component here. When you have the will to enforce positive actions your brain will seek ways to deliver your desired outcome.


Three elements to keep the good times in Table tennis
Remember why you play, because you love the game

Mindset: Every event or circumstance is subjective therefore you can make it a positive or negative scenario.

Table tennis is a sport that gives through life's lessons. Use your losses, and wins as life learning experiences. Develop yourself through the sport that enables in so many ways.
Life has its ups and downs, and our character is built via the way we deal with those experiences.
Be sure to subscribe to my social media for your Friday weekly Blog reminder.
Written by Eli Baraty 
eBaTT (Eli Baraty Academy of Table Tennis)
Coach Me Table Tennis
– – – – – – – – – – – – – – – – – – – – – – – – – –
Instagram: _elibaraty
Twitter: @elibaraty
FB: Coach Me Table Tennis
– – – – – – – – – – – – – – – – – – – – – – – –  – –
W:  www.coachmetabletennis.com
M:  07900401144