Table Tennis History
Less than 20 years ago, the World Table Tennis  Championships would include, Singles, Doubles, Mixed Doubles and a Team event, all on the same occasion! Today the team event is a separate entity and I wholeheartedly agree. I remember going to Manchester 1997 to watch the event where I witnessed Waldner get destroyed by Samsanov in the team category but then go on to humiliate Vladimir in the final of the single event.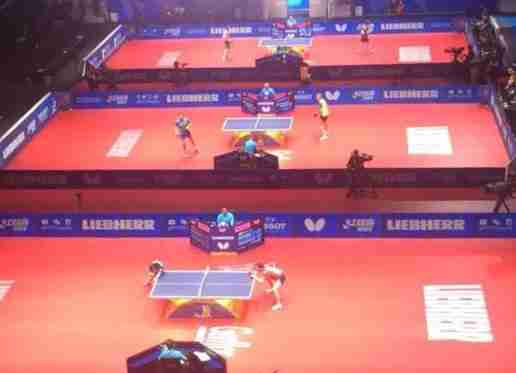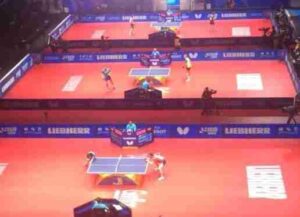 Twenty-First century Table Tennis
Today having a separate event allows all players to give their 100%, due to a singular focus rather than multiple categories which takes precedence for certain players.
Some interesting results have occurred already and notably, England has caused the biggest shock of the event beating Japan. At the Beginning of this month, England suffered a shock defeat to a weakened Nigerian team at the Commonwealth games, so…
What has changed in less than a month?
1.    At the Commonwealth Games, England were favourites to beat Nigeria and the whole event (an unfamiliar situation for the players). At previous events England was unseeded and the pressure was on the opposing teams to beat England but on this occasion, the tables had turned. It seemed the pressure of being favourites had taken its toll on the players and on that occasion, they were unable to control nor handle the pressure and bowed out to Nigeria in the semi-final stage.
2.    Often when we suffer a tough loss or go through a negative period, we learn from it and use it to grow and develop ourselves. England TT men's squad did just that! and clearly picked themselves up brushed off the loss and used it to produce their best result to date.
3.    Liam Pitchford, has become a top 5 in the world team player outside of China. Liam has found a system that enables him to compete with any player in the world outside of China in a team competition. He uses the power of his teammates and coach to push himself beyond his normal capabilities and produces huge results for the team which uplifts the overall team's belief.
China's Table Tennis
Unfortunately, China is still seemingly unbeatable with Ma Long and Fan Zhendong currently untouchable… But Ma Long has a newborn baby now and he is around 30 years old now. He surely will be looking to slow down in the near future which effectively leaves Fan Zhendong as a lone ranger. And I believe from what I'm seeing there is not much coming through from behind to back Fan. So, could we see China broken in the next 5 years? It's a tall ask and one few can truly answer but a small crack in the wall can turn into a major structural issue. Keeps a close eye on table tennis over the next few years and let's see what unfolds.
Belief
Only time will tell if China will be beaten once again! but the key for everyone as England has shown, you don't need all the skills in the world to beat the best in the world. Belief plays a huge part and if you have that inner belief you are capable of achieving what is seemingly impossible.
Well done to England Table Tennis Men's Team for their wonderful achievements over the past 3 years.
Written by Eli Baraty
eBaTT (Eli Baraty Academy of Table Tennis)                          
Coach Me Table Tennis Instagram: _elibaraty 
Twitter: @elibaraty
FB: Eli Baraty 
W:  www.coachmetabletennis.com
E:   elibaraty@hotmail.com
M:  07900401144