2019 World Table Tennis Championships
I was privileged to experience two world championships in my time and the first was in my home country England, back in 1997. I'm not sure any event will top that for me but that's me being bias; home country, my all-time favorite player Jan-Ove Waldner and an all European final. Table tennis has evolved so much since then and the sport is certainly growing both domestically and commercially. ITTF is a huge organisation growing at an extremely fast rate and making huge headway in many fields but especially in event production and hosting.
2019 World Championship event
From an outside perspective, I must admit this event looks spectacular; the lighting, the staging, organisation, tables, players, countries competing. The production is without a doubt in my mind, the best to date but there are some concerns.
Are we becoming an elitist sport? 
Back in 1997, I remember watching small countries such as Tanzania, Cameroon and many others competing in this prestigious event. Where are these countries now, in the team events? and the singles will be closed to 64 players! Has the ITTF excluded players and countries due to elite focus? or is there another hidden agenda?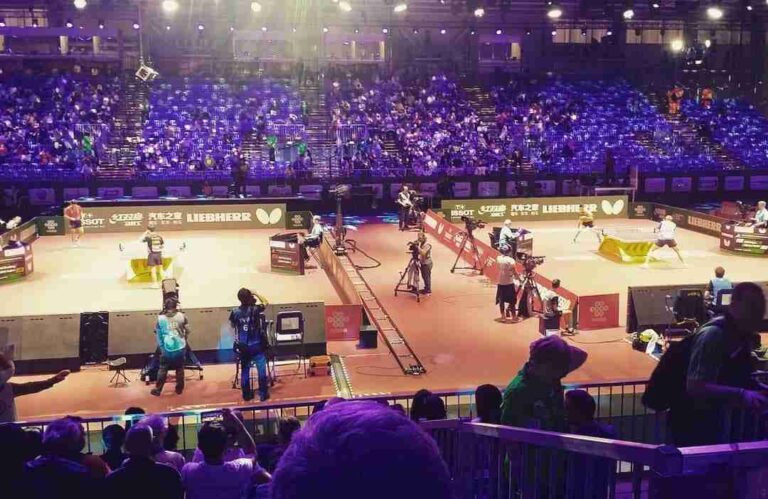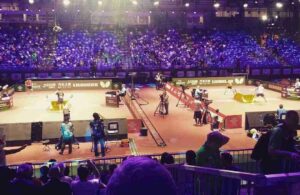 Why I Love Table Tennis
We are all individuals and because of this we often find it hard to find things that suit us, we may feel alone or excluded and this can have many negative effects on us psychologically (Personal lives). Table Tennis was my escape and where I felt apart of a team and community who are united via a bat, ball and table. I could walk into any table tennis hall in the world and immediately be accepted and welcomed with open arms. Walking into a table tennis club you will often see the versatility and I find this unique to table tennis as a sport. Table tennis boasts players of all ages, all abilities, all backgrounds who compete in harmony alongside one another.
My First Club
I entered into London Progress table tennis club over 23 years ago and one image will never leave my mind, I remember it like yesterday. The first hall had beginners to intermediate level players and the players varied in age, ability, ethnic backgrounds. The second hall had advanced to professional players, once again most players were from different countries or ethnic backgrounds. Yet the atmosphere and unity was heaven on earth for me and this for me sets table tennis apart from all other sports.
Table Tennis as a Commercial Sport
I agree with ITTF looking to promote the sport and grow the image but I strongly believe we must find a way of keeping everyone involved somehow some way. Now that ITTF is growing commercially they must be able to find ways of making the most prestigious event accessible to all table tennis nations! There must be a special fund dedicated to aiding the small nations, and sourcing locations and venues that cater to everyone.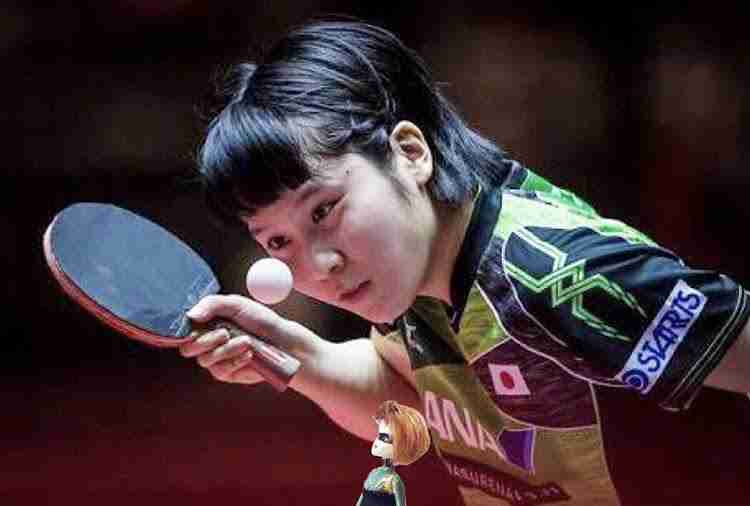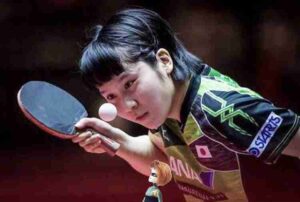 My prediction
Ma Long, will shock the world and become world champion once again, sealing his title as the (GOAT) of table tennis. For me, personally, Waldner will always be the greatest because I feel connected to him in so many ways and he was able to transform the game. But my mind knows that Ma Long, 100% deserves the crown 'the greatest player of all time'. Ma Long has been the most consistent player over the past 10 years and he has won every major title, with a positive against every player he has faced. His game is near-superhuman and he is truly worthy of his achievements.
Ding Ning, will beat Hiu and I believe she has the experience and still plenty of passion to win this event once again. But I think Japan will be looking to break the Chinese Wall in 2020 Olympic games. I'm sure Japan will cause many shocks and china's stranglehold will be under great pressure.
What are your predictions let me hear your opinion and thoughts
To be great we must work hard and smart but we must never forget our routes