I was fortunate enough to play in the first World Championships of Ping Pong, Fred Dove's Ping Pong brainchild. Before the main events, Fred held Hardbat championships held at Harlow Batts. Fred went to Barry Hearne a huge sports promoter with the concept of hosting a World Ping Pong Championships in London and now China has entered the equation.
World Ping Pong Championships was Created
A few years later it all came together and I found myself in the first World PP Champs in Alexander Palace (Ally Apply).
The event was exceptional, lighting, Cameras, staging, commentators, TV and a huge variety of players from around the world. The beauty of this event was all this but two other factors stood out. The prize money and the unknown of who would be crown World Champion.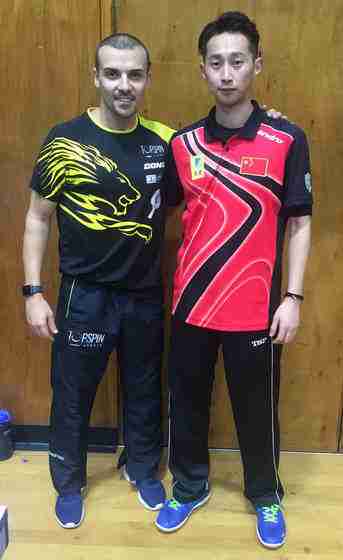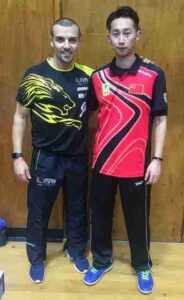 China has arrived
4 years on and China was introduced to the sport. They sent over a team which did not do so well, in fact, I beat one of the players in my group stage. Year 5 a Chinese player entered the last chance qualification event and lost a match in the group stages. Nevertheless, he came through the group and went on to qualify for the main event. There he seemed to get better and better as the rounds went on and managed to be the first Chinese World PP Champion.
The hardest qualification to date:
This year, I was asked to enter the last chance qualification event yesterday to replace a person who drops out. I was told that due to my past record I would have a good chance to qualify.  So, I rearranged some work and thought why not have a bit of fun. As I entered I noticed an Army of Chinese players and coaches, I knew there and then not only would I not qualify but China is looking very strong and mean business. The game is about to flip, in China's way as it has been in Table Tennis. At this present moment, China has 6 main qualifiers and yesterday 5 more qualified from the last chance saloon. That's 11 Chinese out of 64 players and now the unknown seems to be known!
Fair play!
As much as I love winning and dominating at anything I do, I believe it's important to create a slight uncertainty and be fair in as many aspects as possible if not all. Why should China be allowed to have 10 players in the main draw? and other countries like Ireland have 1 entry?
There should be a limit of e.g. 2 players per country.
Due to China's dominance in Table Tennis, it has caused many issues for the sport to grow on a global scale (Commercially). I believe this will be the last nail on PP at Ally Pally and the sport will be taken over to China.
I still love the concept and believe something similar should be implemented in the world of Table Tennis.
​
To Learn more about Ping Ping,  WorldChampionshipofPingPong
​
Written by Eli Baraty
eBaTT (Eli Baraty Academy of Table Tennis)
Coach Me Table Tennis 
Instagram: _elibaraty
Twitter: @elibaraty
FB: Eli Baraty