How important is table tennis match play? from personal experience, I played Senior British League once again this weekend. Unfortunately, my coaching schedule has gone up a level in terms of commitment and I have limited time to focus on my personal game. Furthermore, I struggle to keep my past fitness routines and this has ham-poured my fitness level and my speed has slightly diminished. In the past, I was able to coach alongside some match play with my former Harefield Students. But it's been 9 months' since I left and my game has deteriorated a lot more than I had expected.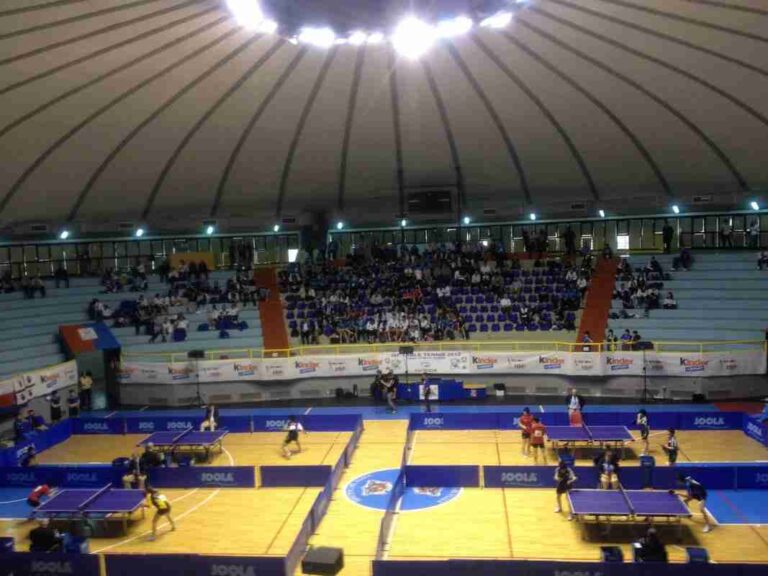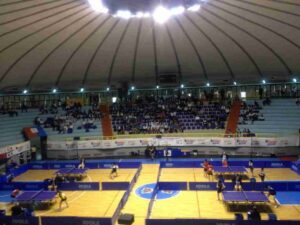 Table Tennis Matches Play, Personal Issues:
Receive of serve, my serve is weaker and I struggled to control it in terms of placement, height, length, and speed. My recovery was poor and my ability to reach wide balls was at an all-time low. My level of play was poor and at times I felt embarrassed especially when losing all 4 of my matches, 3-0 and 3-1. I was unable to execute my shots and struggled with anyone who was quick (speed) or had the ability to keep the ball on the table (consistency).
Personal disappointment
While I was disappointed in my performance I had come to terms with reality, I have not trained properly for nearly 7 years and played less than a handful of national events over the past 6 years. It became clear to me; repetition, consistency and regular involvement in anything allows one to perform at a higher success rate.
Being a part of a system but not competing!
If you train every week or three times per week but only play one major event a year, you have many things that will work against you.
1.    Unfamiliar territory:
Your body knows the drills and what to do but your mind goes into overdrive and it does not allow you to produce what you've practised. The way to synchronise your body and mind is by putting yourself in that unfamiliar place constantly. This enables your mind to become familiar with the surroundings, allowing you to perform your skills at will.
2.    Tension:
In the practice hall your able to express yourself without fear of; being judged or knowing if you don't perform there are certain negative outcomes such as: out of the event, others saying you played bad, you put yourself under pressure to beat someone you feel you are better than or possibly beat in practice.
3.    Value:
When you train you're inside your comfort zone which enables you to express yourself at will. There is the value of self-fulfilment and personal development but nothing more. At National or International events, there are many added values; beating players higher ranked, reaching far in the event or winning it. Potential sponsorship deals, prize money, news articles with your name in it and video publications etc. Subconsciously all these factors play a role in your mind which subsequently influence your overall performance.
No Hiding?
It became very clear to me if I wanted to play top flight table tennis once again, there is no other way around it but to play competitively on a regular basis.
Timo Boll:
I recently saw an interview with Timo Boll, he was asked how come you are playing so well? Timo replied, I trained for many years and when I was around 30 years old, I began to reduce my training. My daily schedule was adapted to suit my new life oriented around my career and family. This gave my body time to recover and my personal anxiety (wanting to succeed so much) had reduced. Initially, I had a decline in performance but that was also due back injuries, as I recovered I was able to compete again. I feel my performance escalated because I was mainly competing rather than training. and tournaments became my training.
Should you play only tournaments and avoid practice or training?
The Answer is a categorical NO! Timo, hardly trains now and mainly plays tournaments that's true. But at the tournaments, he does have a training session in preparation for the event. He has also can tap into his huge memory bank of past training (around 25 years). Timo, can play tournaments and is able to sustain his high level of play because of these factors. As for us "normal people" we still need to train to keep our game brains sharp and enable us to compete successfully when we compete.
Tournament Environment:
The first national event is often small and the players develop a sense of what's required alongside a relaxed environment. once players are taken into larger scale events, everything changes! The game instantly becomes serious when seen on a much higher scale compared to the original game perception. It takes between 1 or 2 seasons to become accustomed to the new environment and then they start to flourish.
Most good table tennis players have the capability to execute and produce wonderful shots but when it's in an environment which is unfamiliar to them can they cope? I believe often the answer is no, unless they possess experience and experience comes with time and exposure.
To enable yourself, you must commit to the cause and positive results will eventually come.
Written by Eli Baraty
eBaTT (Eli Baraty Academy of Table Tennis)
Coach Me Table Tennis
Instagram: _elibaraty
Twitter: @elibaraty
FB: Eli Baraty
W:  www.coachmetabletennis.com
E:   elibaraty@hotmail.com
M:  0790401144