I never knew Table Tennis in Mauritius was a national sport and truly respected!
Table Tennis Experience
Wow, what an experience I had the past 2 weeks, in a small Island called Mauritius. I was invited to attend an ITTF Level 1 coach by Julien Girard and asked to run training sessions for the Mauritian national team. What an opportunity, to become an ITTF qualified coach and coach the national team, it was an experience I will never forget. I was on the course early morning to the afternoon and from 1pm I coached the national team for 3 hours, break then 2 hours (each day).
ITTF Level 1
The course, was smoothly run by Julien and although basic I felt privileged to be on the course and it helped me re-focus on basic fundamentals. Each coach was humble and truly open to learning and growing themselves via Julien's knowledge and sharing experiences. A very big manual book was handed out at the start of the course and we went through it. For me the best part was learning about Para-coaching. How to handle players on a wheel chair and how to adapt your coaching to suit special needs.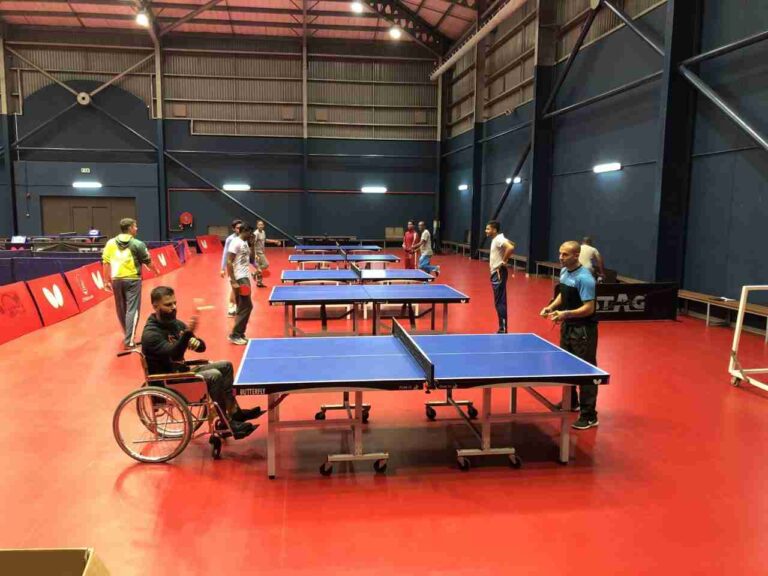 Table tennis in Mauritius
In truth I had no idea what I was walking into when I agreed to attend the course and coach the national team. I was told the country is beautiful and that was all I had in my mind, I had an incredible flight with a stop over in Dubai. On arrival I was picked up by a driver whom was extremely friendly. He told me a little about the country and it was a life I had not seen or witnessed before. Driving through woods and mountains I was amazed by the scenery and saddened by the poverty. I was hosted in a beautiful resort which had tennis courts, a stunning beach, golf, restaurants, gym, spa and 14 pools to choose from. 
Table Tennis Day 1 
As we drove into the car park I saw three buildings, one was the office of Cedric the technical director of Mauritius table tennis. He is basically in charge of everything at the academy and he is treated like royalty. Table tennis is the third biggest sport in Mauritius and therefore if you have his role you are in the national newspaper and TV on a regular basis. The first hall is the size of 3 Badminton courts and is used for Judo but Cedric tells me they often use this hall for table tennis also. The table tennis hall and the larger of the two halls, is about the size of 8 Badminton courts. It was purpose-built for table tennis, with 20 tables set up permanently (ample space between each table), tar-flex flooring, new tables Butterfly and STAG, lifted seating stage area and shower-toilet facilities. This Hall was truly my ideal table tennis hall and one I would keep in my mind for life.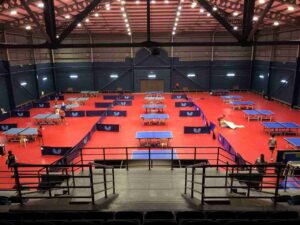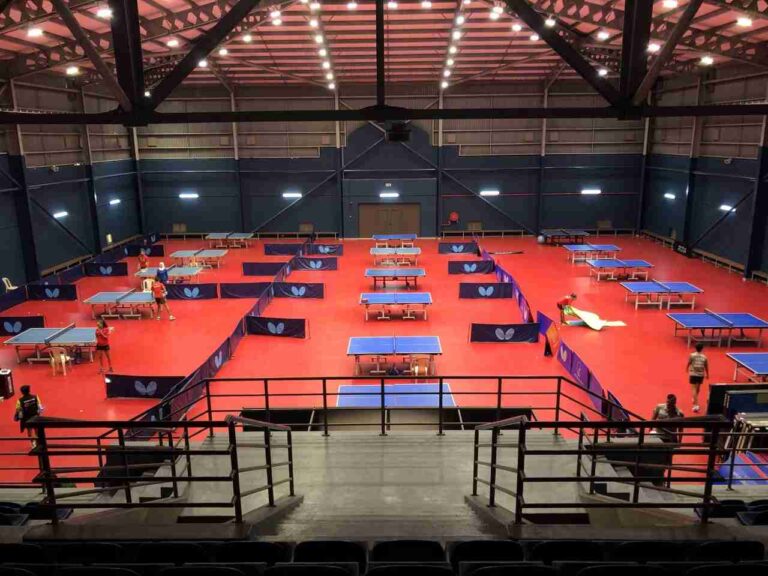 Table Tennis Day 2
Now the players know me and they have began to open up and explore my methods, players are varied from good to very good level (some ranked top 300 in the world). I was more impressed with the girls, they had great attitudes and wonderful games, with many different styles of play. Now I started to really connect with each individual player and found they each had a unique and wonderful story. What was also interesting was how they each had different religious beliefs but they were so close-nit (kissing and hugging, laughing and joking).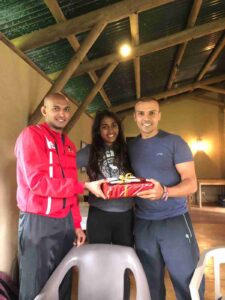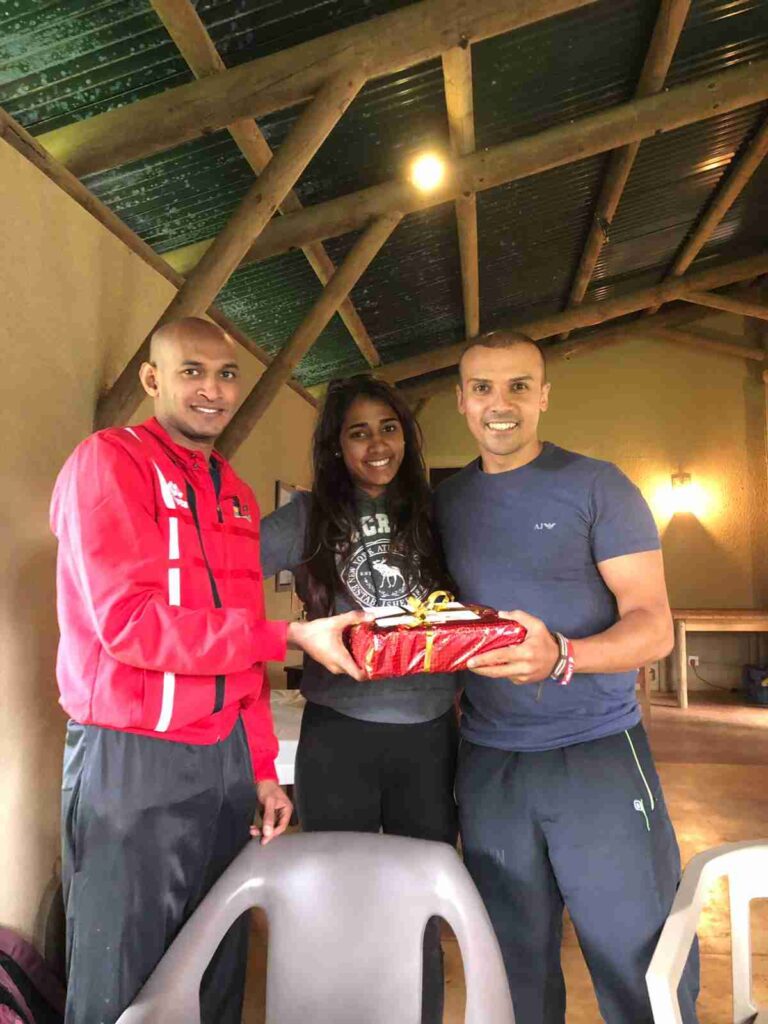 Last few Days
Now it felt like we were all family and we had some bonding activities, (quad bikes), hiking and site seeing. I was awarded my level 1 certificate and more importantly the group of national players had written a card for me and bought me a special gift. I must admit it's rare for players to buy you a gift and as coaches we gift without the sense of being given back. This was one of very few times in my coaching career where I was given a gift and it was truly heart warming
Living through table tennis

It's not about making a living, its about living