Building table tennis foundations are one aspect of the game, few are willing to focus on in today's modern society. We live in an instant gratification bubble, (surrounded by layers of protection and technology creating a virtual world).
After watching the European table tennis championships this weekend. I quickly realised why Timo Boll is the most successful player in the European Championship's history. Timo Boll is without a doubt the most stable player in Europe and this is because he has put in the graft for many many years. Commitment, persistence, repetition and hard work is something many younger players lack in Europe.
Building a foundation:
Timo started from a very young age on his home table with his dad. It was clear back then that the aim was to develop his strokes and craft his shots. Technically his forehand is not textbook but Timo has manufactured a solid forehand shot. Years of controlled footwork enables Timo to play high-quality shots from both wings, whether at a standstill or in motion.
The difference between Timo and the rest of the European players: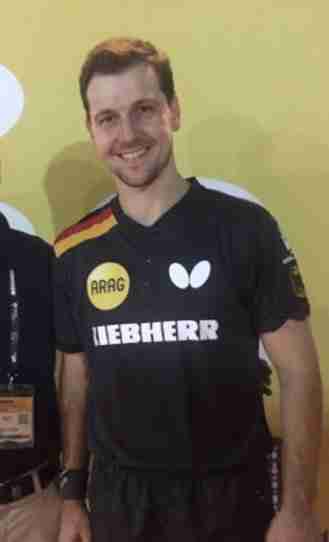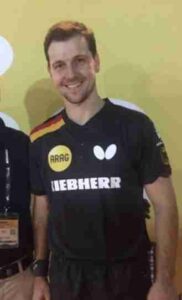 The difference between Timo and the rest of European players? He is the safest player on both wings, his shots may not be as powerful as Carlderano's or as fast Harimoto's shots but they are of extremely high quality. Every shot is positive with plenty of energy on the ball and both wings have a very low margin of error. Timo's stability on both wings enables him to slowly break down his European opponents. No matter what the score is or how good his opponent/'s are playing, they often question themselves. In their minds, "Timo won't miss, will I start missing? "I must play super high-quality shots to win, otherwise Timo is too consistent for me!" Those factors, put huge pressure on players to play at a high-risk game constantly and mentally they doubt their personal ability.
Why has Timo never won a Worlds or Olympic title?
Over 15 years ago I told, my students when Timo was world no.1, he will never win the Worlds or Olympic title!
Why such a bold statement? For me Timo is a complete player, unfortunately being complete is not enough! Many Asian players are complete players and this means they can able to go toe to toe with Timo. You need a weapon, Timo has no real weapon, his weapon is his solid foundations. In Europe, that's enough to be on top of the pack. Most European players don't have a solid base but many have a weapon and those weapons can inflict shock results.
Examples of weapons:
Liam Pitchford – Backhand Switch
Par Garrell – Service
Ma Long – Huge Power
Harimoto – Speed
Zhang Jike – Mental toughness
All these players have the X-factor and that's why they have won majors or are capable of pulling off extraordinary performances.
What European players need to become world beaters:
They must work on:
Dedication – Developing strong foundations, lots of time spent on basic stroke development. This entails lots of repetition and many hours in the practice hall.
Footwork – Understand and develop correct footwork to enable powerful shots whether at a standstill or in motion
Middle Game – Hone in on high-quality shots constantly without breaking down, enabling continuous rallies when their weapons are not working.
An example of a hard-working European Player but started too late – Click Here
The secret:
Start young, work on consistency and repetition, developing high tension shots on a regular basis. Be patient and over time those building blocks will have formed a solid foundation. At the same time develop a weapon and then you have all the attributes to be great like Timo but also win majors like Ma Long and Zhang Jike.
There's no tree on the planet standing without strong routes if you want to stand strong build strong foundation!
Written by Eli Baraty
eBaTT (Eli Baraty Academy of Table Tennis)                          
Coach Me Table Tennis 
– – – – – – – – – – – – – – – – – – – – – – – – – –
​Instagram: _elibaraty 
Twitter: @elibaraty
FB: Coach Me Table Tennis
 – – – – – – – – – – – – – – – – – – – – – – –  – – 
W:  www.coachmetabletennis.com
M:  07900401144